Arboré restaurant
Universe
Welcome to Arboré, the brand-new restaurant of the Hôtel Royal Madeleine in Paris's 8th arrondissement, just a stone's throw from the Opera and Madeleine districts.
In a setting blending majestic vegetation and shafts of light, this modern, chic and warm venue, open to the city, invites you to discover modern, relaxed bistronomy for lunch or dinner.
The chef
Ashwin Marius le Prince's early experience was gained in two major Parisian establishments (Hôtel Le Collectionneur, Brasserie La Lorraine), before he returned to his Indian roots by taking over the kitchens at the Hotel La Villa in Pondicherry in 2015.
On his return to Paris, Ashwin turned his attention to "uncomplicated and technical" bistronomy, officiating at several fine Parisian addresses (52 Faubourg, Hébé, Café Compagnon).
Since September 2022, he has been Executive Chef at the Arboré restaurant, where he has created a menu that reflects his expertise and identity, with a focus on French terroir, enhanced by touches inspired by his origins and travels.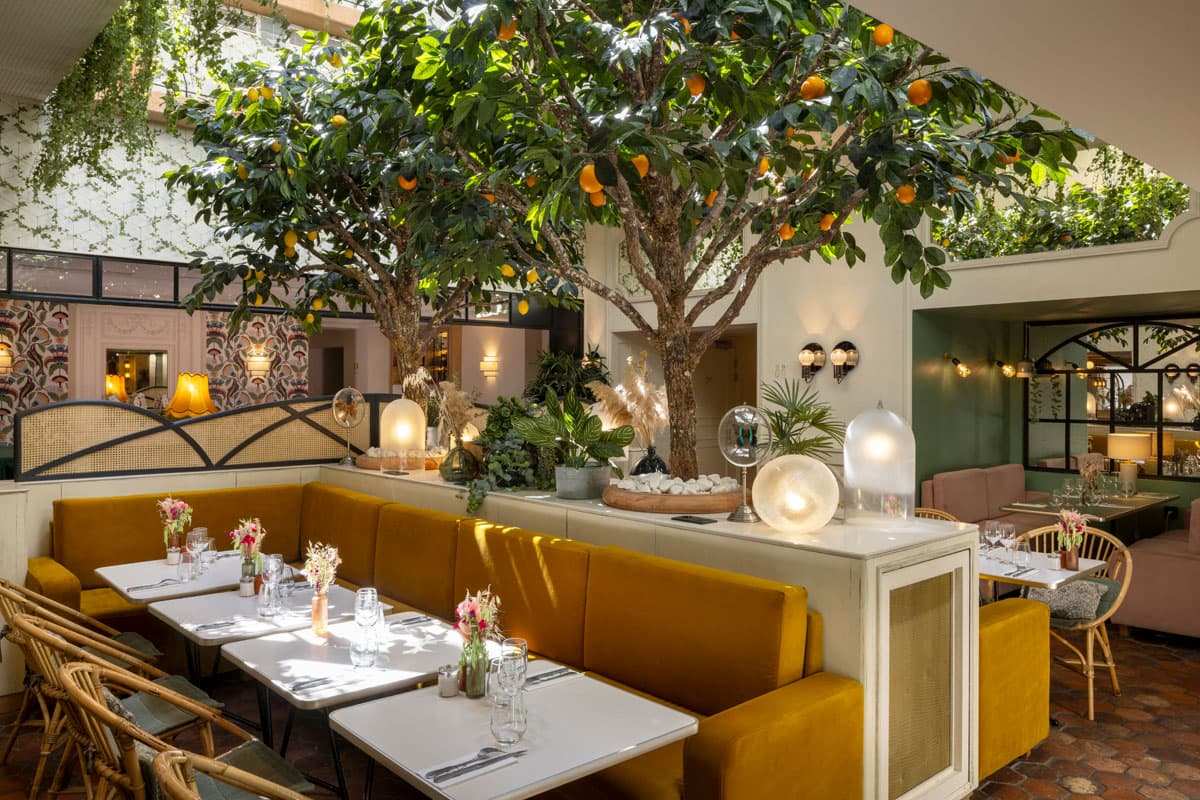 The restaurant
A bucolic setting in the heart of the hotel, under a shaft of light, Arboré is a haven of peace in the heart of the highly sought-after Madeleine district.
Between romanticism and the spirit of a "chic country house", Arboré offers an enchanting journey with gentleness as the common thread.