Talaé bar
universe
At the heart of the Hôtel Royal Madeleine, the Bar is a place of conviviality, generosity and sharing.
Talaé has chosen to offer a genuine cocktail menu in harmony with the restaurant's cuisine. All in a reasoned, zero-waste approach.
Welcome to Talaé Bar.
The chef barman
After starting his career in engineering, Fayçal Mokhchane discovered cocktails during a gap year in London.
On his return to Paris, he decided to make a career change, working in establishments such as Le Perchoir and the Liquid Corp group.
Passionate about gastronomy, he develops a mixology that is technical and committed to a sustainable approach. Inspired by the cuisines of the world, Faycal creates creative, graphic cocktails that marry flavors with surprising combinations of botanicals, assertive infusions and local & seasonal produce.
Faycal joined the Talaé Bar in 2022 as Creative Director of the Bar.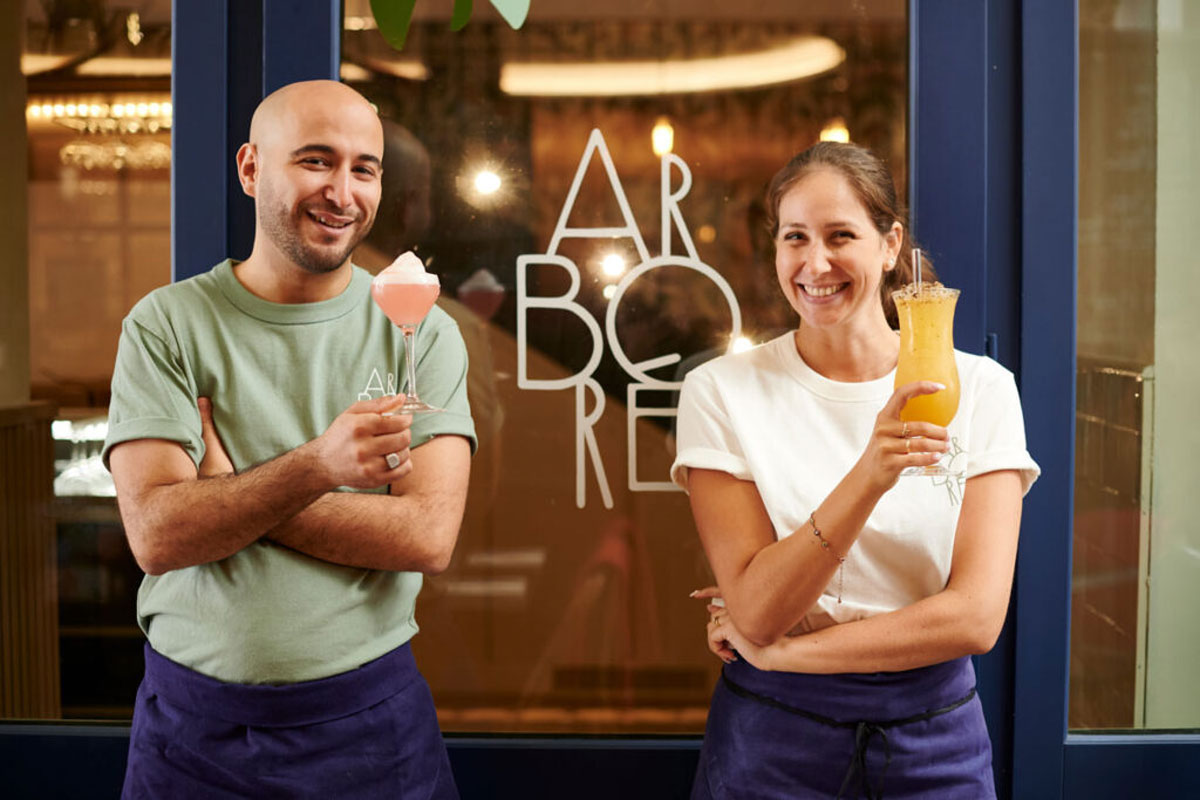 The Bar
In an eclectic soundscape, our mixologists propose a selection of cutting-edge cocktails inspired by seasonal produce.